Hello and thanks for stopping by!
We're Dave & Jenn Vass
We are just a fun loving family that loves outdoors, playing sports, eating good food, or taking our two dogs on walks.  We have met some amazing guests who have stayed here and we are looking forward to forming life-long relationships with the ones who keep coming back.  We hope you enjoy this little piece of paradise and we will do our best to keep making it better every year.
Tech Entrepreneur & Cozy Cabins Owner
Dave Vass
Dave Vass has been a tech entrepreneur for almost 20 years.  During that time his Dad was both a friend and mentor.  Through all the hard times and good times his Dad was always by his side cheering him on.  Dave's last tech company was accepted into Y Combinator for the summer batch of 2021. Dave and his partner broke every record for an Alberta startup for how much Venture Capital funds they raised.  It was right at this time, at the height of covid, that Dave lost his Dad to covid complications.
It's hard to imagine such a life altering event as losing a best friend, mentor and Dad.  This event has set Dave and his wife Jennifer along with their children on a completely new path that they believe God has pre-destined for them.  They now have a desire to help people find healing and rest and believe that Cozy Cabins was given to them for this very reason.
"The Lord your God is bringing you into a good land, of fountains and springs that flow out of valleys and hills"
Who are we catering to?
Families with kids 
People needing healing and rest
Corporate retreats (main Lodge)
Hunting exertions(main Lodge)
Who we aren't wanting:
Stags or staggette 
Partying (we expect quiet at 10 pm)
Heavy drinkers. We do love our wine and understand the importance of "taking the edge off" with a few drinks but we are promoting healing and rest so we don't want alcohol being abused (definitely not like a Mexico resort)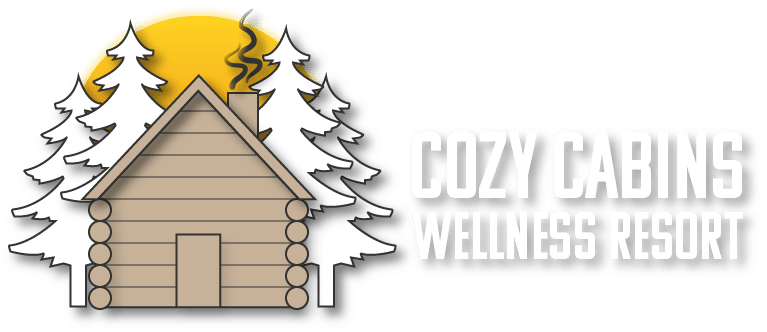 About Cozy Cabins
Cozy Cabins Wellness Resort is private, family-centric vacation destination located on 40 acres with it's own private lake and surrounded by stunning wilderness.
With 7 rustic and well-equipped cabins spread throughout the property, this is the ultimate place to bring your family to tune in to true relaxation.