The Beaver Cabin
Cozy Cabins Wellness Resort | Lumby BC
The Beaver cabin is the perfect retreat for those who love the serenity of nature and the soothing sounds of the lake. This cabin is surrounded by lush greenery and forests, providing an escape from the hustle and bustle of city life. The cabin offers a comfortable and peaceful space with its warm and cozy interiors, complete with all the amenities you need for a relaxing getaway.
The cabin has a spacious deck overlooking the lake, which is a great place to take in the stunning views, sip your morning coffee or enjoy an evening drink. The cabin has a queen size bed, a cozy seating area, and a well-equipped kitchen, making it ideal for a romantic getaway or a family vacation.
The complementary rowboat is tied to a dock only a few yards from the Beaver cabin and the rope swing into the lake hangs next to this dock. Take a dip in the lake, go fishing, or simply relax on the shore, surrounded by the tranquility of nature.
Just a 1-minute walk away from the Beaver cabin is the wood burning hot tub and wood burning sauna, also located right on the lake. Soak in the hot tub surrounded by stunning views, or sweat out all your toxins in the sauna, as you bask in the beauty of the lake and its surroundings.
Book your stay at the Beaver cabin and experience the ultimate in relaxation and rejuvenation in the heart of nature.
Lg. loft w/ 2 double and 2 single beds
Wood stove with glass door
Wood Fired Hot Tubs & Sauna
Nature's Outdoor Spa Experience
Rest & Relax Lakeside...
Enjoy the wood fired hot tub and sauna located lakeside, with stunning views in a quiet and peaceful setting, that are free for use for all guests at Cozy Cabins Wellness Resort.
We also have two additional wood fired hot tubs available for use.  One is located near the Bear Cabin and the other is located near The Ark Lodge.
$2,450/week
Weekly Rental Only  |  Saturday - Saturday
Promo: Save $150 if you book before June 1st
Questions about pricing, value, & booking?  Visit our FAQ
Book Now!
Please contact us by phone, e-mail, or use our handy online
form below to request more information or if you have questions
about booking a reservation. We will contact you via phone or
e-mail to CONFIRM your reservation.
Thank you for your interest in Cozy Cabins!
Dave & Jennifer Vass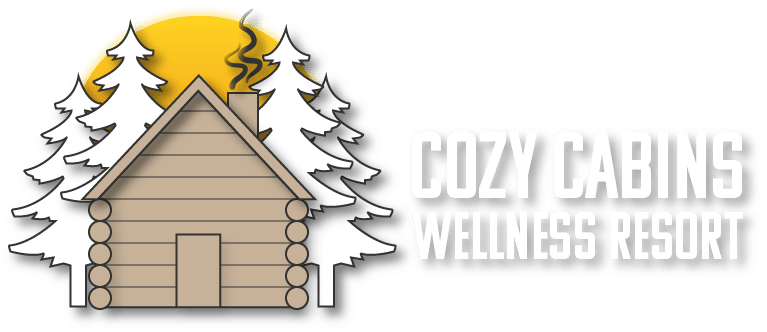 About Cozy Cabins
Cozy Cabins Wellness Resort is private, family-centric vacation destination located on 40 acres with it's own private lake and surrounded by stunning wilderness.
With 7 rustic and well-equipped cabins spread throughout the property, this is the ultimate place to bring your family to tune in to true relaxation.