Sometimes when the weather gets cold and wet, all you're looking for is a cozy place to escape to with warm vibes.
Which is exactly why a cabin in the mountains of BC with a private hot tub is the perfect place to relax for a few days. Not only do you have a cozy space with stunning views, but you have plenty of opportunities to experience the best parts of cabin living.
Because when it comes to curling up in front of a fireplace with a good book and a glass of wine, isolated from the stresses of the world, I can guarantee you there's no place you'd rather be. It's nice when you can distance yourself from the hectic pace of your normal daily life.
Then, of course, you need to follow that with a good soak in your own private hot tub on the cabin porch while watching the rain come down and the mist roll through the mountains.
There's always the opportunity to take a walk though the towering cedars of the forest, skip stones on the lake, or roast marshmallows over the fire but those activities are by no means a priority if all you need are a few good snacks and a warm blanket.
Cozy Cabins, located in the North Okanagan only an hour from Kelowna, is a great escape for a weekend getaway. It's a stunningly picturesque location and is an exclusive lakeside resort that is closed to the outside public. I recommend it's Cougar Cabin, which has an excellent vista over the mountains and meadow from the hot tub on the porch.
I challenge you to take some time for yourself and fill your cup. This is the kind of deep relaxation you can't find sitting at home. It's the kind of experience you won't forget.
Okanagan Cabins for Rent On Private Lake Are you looking for a serene getaway amidst nature, where you can escape from the hustle and bustle of city life and immerse yourself in the peaceful wilderness? Then the Okanagan region of British Columbia, Canada, is the perfect destination for you. Cozy Cabins Wellness Resort is a […]
Read More

→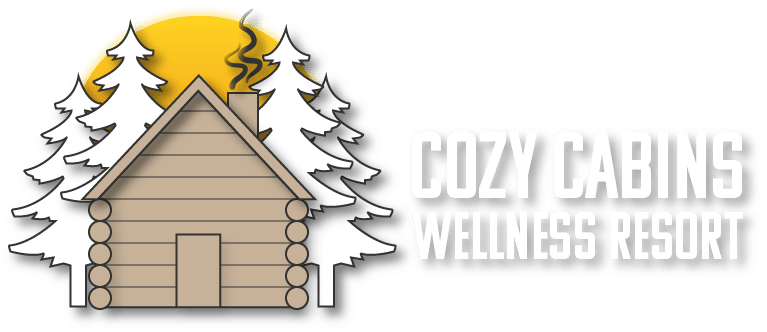 About Cozy Cabins
Cozy Cabins Wellness Resort is private, family-centric vacation destination located on 40 acres with it's own private lake and surrounded by stunning wilderness.
With 7 rustic and well-equipped cabins spread throughout the property, this is the ultimate place to bring your family to tune in to true relaxation.