There's nothing more romantic than staying in a rustic cabin in the middle of nature on a private lake with a wood burning stove and then in the evening taking a dip in a hot tub while sipping on bubbly.  It's one thing to find a cabin with a hot tub but it's an entirely different thing to find a cabin in paradise that's private with a hot tub and wood burning sauna on a lake.
At Cozy Cabins Wellness Resort we have two wood burning hot tubs on the property.  One of them is located near Bear Cabin and another is located right on the lake below Moose and Beaver Cabins. The wood burning hot tubs are filled with natural spring water sourced right from the property and naturally heated by a wood stove.  You get the true nature experience soaking in these hot tubs.
In addition to these hot tubs you can rent the Cougar cabin which has a private electric heated hot tub right on the deck.  We get a lot of couples on their anniversary who love renting this cabin or couples who just want a romantic getaway with their own private hot tub.  The hot tub on the deck overlooks the mountains, meadow and lake.  It's pretty spectacular.
Don't worry if it is spring, summer or fall. We keep the hot tubs running as long as the temperature doesn't drop below - 10 degrees celsius. The wood burning hot tubs take about 4-6 hrs to heat up so be sure to get it going prior to the evening when you'll want to use them.  And where else can you soak in a hot tub on a lake right by your cabin and then hop into a wood burning sauna where you can pour water over the coals and get a nice steam?
If you are looking for the perfect getaway in BC that's incredibly romantic, unique and in nature then Cozy Cabins is the right place for you.
Don't worry, the "outdoor spa experience" is included with all cabin rentals.  That means you don't need to pay extra like most resorts.  Also, you get a complimentary row boat in the summer where you can go fishing on our private lake.  Plus, you can rent paddle boards as well.
Just take a look at the pictures on our website and you'll start to get an idea of how beautiful and romantic Cozy Cabins is.  Don't wait though because we do book up fast.
We are 1.2 hrs from the Kelowna international airport and 40 min from Vernon BC.  Which means if you are looking for that perfect getaway in the Okanagan where you can still visit some wineries then Cozy Cabins is ideal.
Okanagan Cabins for Rent On Private Lake Are you looking for a serene getaway amidst nature, where you can escape from the hustle and bustle of city life and immerse yourself in the peaceful wilderness? Then the Okanagan region of British Columbia, Canada, is the perfect destination for you. Cozy Cabins Wellness Resort is a […]
Read More

→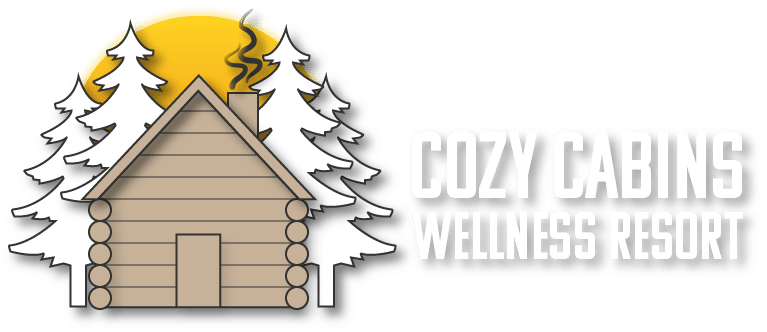 About Cozy Cabins
Cozy Cabins Wellness Resort is private, family-centric vacation destination located on 40 acres with it's own private lake and surrounded by stunning wilderness.
With 7 rustic and well-equipped cabins spread throughout the property, this is the ultimate place to bring your family to tune in to true relaxation.