Looking for the best location for a corporate retreat in BC on a private lake in the middle of nature? Cozy Cabins Wellness Resort is unlike any other destination. We have 7 cabins nestled around a private lake and meadow. The feeling you get from staying here is ultimate serenity and peace. When you book a corporate retreat you want to make sure your employees feel refreshed and rejuvenated afterwards, ready to go back to work.
The property consists of a main lodge that boasts over 3500 sq ft of living space. We call the lodge "The Ark". The Ark has a master bedroom perfect for any CEO or COO. There are 3 other bedrooms on the main floor, a large kitchen for entertaining and a very large family room for small leadership meetings. There's also a loft where you can do yoga or just relax. Of course the Ark and all other cabins come fully equipped and include a wood burning stove which makes the place idea for retreats in October, November, December, and February.
Apart from the Lodge and 7 cabins there is a conference room with a pellet stove that comes equipped with tables, chairs and games for meetings or just hanging out.
Cozy Cabins really is a paradise in the wilderness. It rests on 40 private and secluded acres on the edge of the beautiful Monashee Mountains in the North Okanagan region of British Columbia. Go to www.cozycabins.ca for photos and more information.
The trend for corporate retreats right now is to get your employees unplugged and connect with with nature while they get much needed rest and healing. There's nothing better than having your top performers coming back after a retreat feeling refreshed, healthy and ready to get back to work. There's no better place on earth (at least in our humble opinion to do that than at Cozy Cabins Wellness Resort.
Have questions around catering or anything else? Feel free to call us using the number on our website or fill out the form on our website and we'd be happy to get back to you.
Please note that if you decided to book Cozy Cabins for your next corporate retreat in BC then you will be booking the entire resort! That includes the main Lodge and all cabins situated on 40 acres of property right next to a Provincial park with all kinds of walking trails. Your employees will be responsible to follow all the rules and there will be caretakers helping out with anything you need such as firewood or anything else.
If you are wondering about location, we are about one hour and 20 min away from the Kelowna international airport making it super convenient for your team to fly in and drive out to the property.
The experience you will give your team will be unlike any retreat they've ever attended. Don't wait, get in touch with us now and book your next retreat!
We welcome corporate retreats from all around the world but here are a few places that we get a lot of interest from:
Vernon, BC
Kelowna, BC
Penticton, BC
Salmon Arm, BC
Armstrong, BC
Vancouver, BC
Kamloops, BC
Merritt, BC
Calgary, AB
Edmonton, AB
Okanagan Cabins for Rent On Private Lake Are you looking for a serene getaway amidst nature, where you can escape from the hustle and bustle of city life and immerse yourself in the peaceful wilderness? Then the Okanagan region of British Columbia, Canada, is the perfect destination for you. Cozy Cabins Wellness Resort is a […]
Read More

→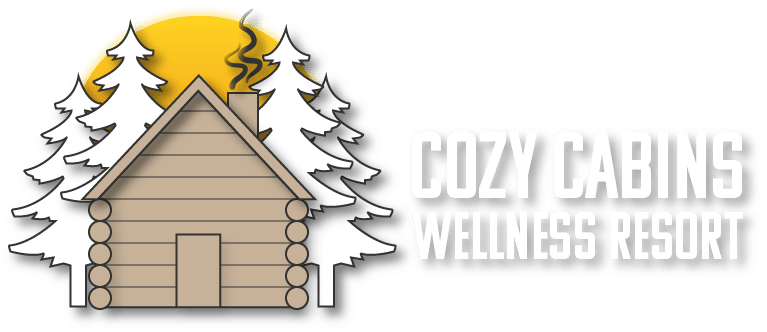 About Cozy Cabins
Cozy Cabins Wellness Resort is private, family-centric vacation destination located on 40 acres with it's own private lake and surrounded by stunning wilderness.
With 7 rustic and well-equipped cabins spread throughout the property, this is the ultimate place to bring your family to tune in to true relaxation.