Have you ever gone kayaking? If not, maybe this is the year to try it!
Kayaking is a great way to get out on the water, surrounded by nature, using your muscles to push your body and the kayak along– it's great exercise and you can go at your own pace much of the time.
Some people like the thrill of kayaking among rapids. It's like a roller coaster ride through fast-moving waves, going up and down, feeling fully alive as your heart pumps faster and that shot of adrenaline gets you all excited. Then there are kayak adventures that are much more sedate. How about some time kayaking on a lazy river with no waves or wake? At your leisurely pace, you can take the time to observe the birds as they fly overhead, see what's going on "over there," and, if you're lucky, maybe watch wildlife like turtles or fish moving about in nature's wonderland.
Many people take up kayaking as their primary way to get closer to nature. Sure, you can walk the well-walked trails like everybody else, but when you kayak, you can go places few people ever go! A lot of people like to get away from the noise and pollution of cities. Taking a kayak out on a stream, river or lake allows them their "serenity now" time to relax in a peaceful setting.
Another good reason to kayak is its social nature. If and when you choose to kayak with friends and family, it's something "to do" that brings people together, builds camaraderie, and, hopefully, creates stories to tell years later at parties.
Health-wise, kayaking is a great stress-reliever and a muscle toner. It's the kind of sport that's good for your mind, body and soul. As an aerobic exercise, you can't beat it– you'll burn up to 500 calories per hour while getting your heart pumping and toning your arm muscles. Want six-pack abs? Kayaking certainly helps strengthen your core muscles around the stomach, waist and hips.
If you stay at Cozy Cabins, you can enjoy the peace and tranquility of kayaking on Echo Lake, which is just a short walk or drive from our resort. You can bring your own kayak, or you can rent one from us or from the Echo Lake Resort nearby. Echo Lake is ideal for kayaking, as only fishing boats with less than 10hp are allowed, creating the perfect atmosphere for a peaceful day on the lake.
For more information about kayaking in Lumby, BC, contact us today.
Okanagan Cabins for Rent On Private Lake Are you looking for a serene getaway amidst nature, where you can escape from the hustle and bustle of city life and immerse yourself in the peaceful wilderness? Then the Okanagan region of British Columbia, Canada, is the perfect destination for you. Cozy Cabins Wellness Resort is a […]
Read More

→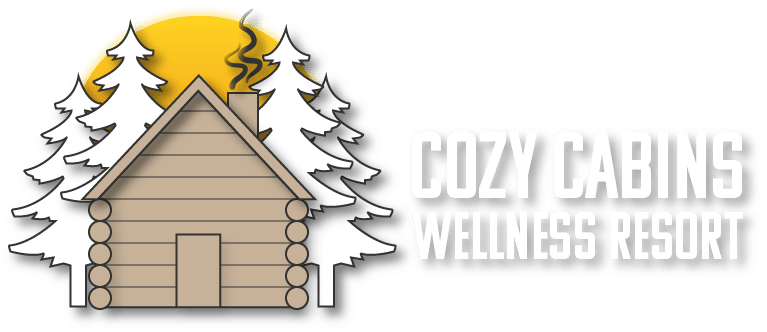 About Cozy Cabins
Cozy Cabins Wellness Resort is private, family-centric vacation destination located on 40 acres with it's own private lake and surrounded by stunning wilderness.
With 7 rustic and well-equipped cabins spread throughout the property, this is the ultimate place to bring your family to tune in to true relaxation.