The Okanagan Valley in British Columbia is a popular destination for families looking to spend quality time together in a beautiful and relaxing setting. With so many options for resorts and family-friendly activities, it can be hard to choose the right one for your family. That's why we want to introduce you to Cozy Cabins Wellness Resort, a unique and wholesome resort experience that is perfect for families.
Located in Vernon, British Columbia, Cozy Cabins Wellness Resort is just a short drive from Kelowna and is the perfect place for families to connect and have fun. The resort is nestled in the heart of nature and offers a peaceful and tranquil environment that will help families relax and recharge.
The first thing you'll notice about Cozy Cabins is the lack of Wi-Fi in the cabins. This is a deliberate choice by the resort, as they believe it's important for kids to disconnect from their devices and start playing. And there's plenty to play with – the huge meadow on the resort is perfect for playing games like baseball, botchy ball, frisbee, and more. It's a joy to see parents and kids playing together, and it's a great way for families to bond and create lasting memories.
In addition to the meadow, Cozy Cabins offers a variety of activities that will help families connect with each other and with nature. From taking walks in the forest to sitting by the lake and observing the wildlife, there's something for everyone. The resort also offers an "outdoor spa" experience for parents who need some downtime, including soaking in naturally heated mountain water or sitting in a sauna right by the lake.
When it comes to accommodations, Cozy Cabins has everything you need for a comfortable and cozy stay. The cabins are well-equipped and offer a warm and inviting atmosphere that will make you feel right at home. Whether you're looking for a romantic getaway or a family vacation, the resort has options to suit your needs.
In the future, Cozy Cabins plans to offer even more activities to help families have fun and connect with each other. They plan to offer gardening classes, canning classes, yoga, and more to fulfill their vision of promoting holistic healing. These activities will help families learn new skills, bond over shared experiences, and create memories that will last a lifetime.
In conclusion, Cozy Cabins Wellness Resort is the perfect destination for families looking for a unique and wholesome experience in the Okanagan Valley. With its peaceful and tranquil setting, variety of activities, and comfortable accommodations, the resort offers everything families need for a memorable and enjoyable vacation. So if you're looking for a family-friendly resort in the Okanagan, look no further than Cozy Cabins Wellness Resort.
Okanagan Cabins for Rent On Private Lake Are you looking for a serene getaway amidst nature, where you can escape from the hustle and bustle of city life and immerse yourself in the peaceful wilderness? Then the Okanagan region of British Columbia, Canada, is the perfect destination for you. Cozy Cabins Wellness Resort is a […]
Read More

→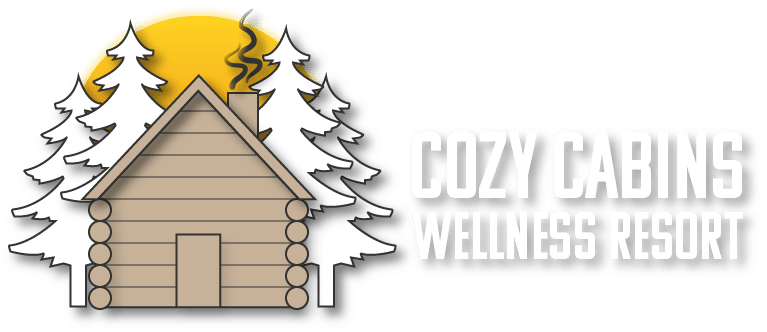 About Cozy Cabins
Cozy Cabins Wellness Resort is private, family-centric vacation destination located on 40 acres with it's own private lake and surrounded by stunning wilderness.
With 7 rustic and well-equipped cabins spread throughout the property, this is the ultimate place to bring your family to tune in to true relaxation.