The Okanagan region of British Columbia is a breathtaking destination for outdoor weddings, and Cozy Cabins Wellness Resort is a one-of-a-kind wedding venue that will make your big day truly unforgettable. Surrounded by 40 acres of lush forest and a private lake, this stunning setting offers a unique and breathtaking experience for couples who want a special and intimate wedding.
Cozy Cabins Wellness Resort has 7 stunning cabins that can accommodate your guests during your wedding celebration. Each cabin offers breathtaking views of the lake and forest, and is fully equipped with modern amenities for your guests' comfort.
Exchange your vows in a ceremony set up in the meadow overlooking the lake, and then enjoy a delicious dinner in our Yurt. Afterward, dance the night away under the stars and end the night with a relaxing soak in the wood-burning hot tub or a refreshing jump in the sauna.
At Cozy Cabins, we understand the importance of your wedding day, which is why our team is dedicated to making your day as special and unforgettable as possible. We work with you every step of the way to ensure that your day is exactly what you envision.
Our commitment to sustainability and preserving the natural beauty of the forest and lake sets us apart from other wedding venues and creates a truly magical and unforgettable setting for your big day. With Cozy Cabins, you'll have a truly private and intimate wedding experience, surrounded by nature, that you'll cherish for a lifetime.
Cozy Cabins is conveniently located just 1.25 hours away from Kelowna International Airport and 40 minutes from Vernon, BC. Whether you're looking for a breathtaking setting for your wedding ceremony, a relaxing getaway for your honeymoon, or a memorable adventure with your friends and family, Cozy Cabins Wellness Resort has something for everyone.
If you're looking for a unique and beautiful location for your wedding, consider Cozy Cabins Wellness Resort. Our stunning location and commitment to providing an unforgettable experience make us the perfect destination for your big day. Contact us today to start planning your Okanagan lakefront wedding surrounded by forest and cabins in the woods.
Okanagan Cabins for Rent On Private Lake Are you looking for a serene getaway amidst nature, where you can escape from the hustle and bustle of city life and immerse yourself in the peaceful wilderness? Then the Okanagan region of British Columbia, Canada, is the perfect destination for you. Cozy Cabins Wellness Resort is a […]
Read More

→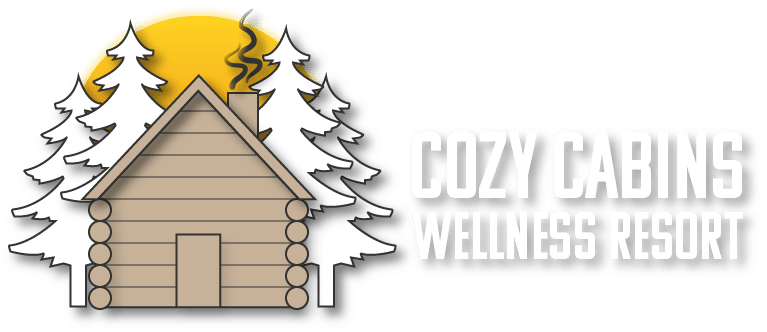 About Cozy Cabins
Cozy Cabins Wellness Resort is private, family-centric vacation destination located on 40 acres with it's own private lake and surrounded by stunning wilderness.
With 7 rustic and well-equipped cabins spread throughout the property, this is the ultimate place to bring your family to tune in to true relaxation.