There are plenty of resorts around Vernon, BC.  So why would you choose Cozy Cabins Wellness Resort as your next getaway?
All of our rustic cabins come fully equipped with a kitchen, bathroom, bedrooms, deck, BBQ, fire pit and more.  The property consists of 40 acres with 7 "cozy" cabins nestled around a private lake.  Guests have tried describing the experience with words like, "Dreamy", "Paradise", "Unbelievable", "Peaceful", etc.
Cozy Cabins is only 1.2 hrs from the Kelowna international airport and 40 min from Vernon.  Some people are looking for a resort that has a spa experience... well, you'll be happy to hear that we recently added wood burning hot tubs and a wood burning sauna right on the lake.  Now you can enjoy soaking in spring water that's naturally heated or sweat out those toxins right on the lake.
Some people want to compare Cozy Cabins to resorts like Echo Lake.  Echo Lake resort is great but it is very different.  The cabins and environment are not the same.  Don't get me wrong, some guests may prefer Echo Lake over Cozy Cabins simply because the price is lower and there's more availability.  But, if you want the same nature experience on a private lake with one step up in the quality of cabins and amenities then there's no question the value you get with Cozy Cabins is incredible.
Every resort has its own twist and reason for why people might want to stay there.  At Cozy Cabins Wellness Resort we are focusing on families with children who want an unforgettable experience right in the middle of nature while staying in a cabin that still has everything you need to feel comfortable.  We also want families to decompress, unwind and connect with each other which is why we don't have wifi at the cabins, we offer wellness initiatives like the wood burning hot tubs and sauna, and we do a weekly pot luck in the summer by the lake to encourage families to meet other families.
The pictures on our website give you an idea of how unique and different Cozy Cabins really is but until you come and stay with us you won't realize just how amazing it truly is.
Since we are located 40 min from Vernon you can still do day trips to wineries in the Okanagan, go wake surfing on the lake, or whatever else you want to do.
What other resorts are near Vernon that you might want to check out?
Sparkling Hill Resort
Echo Lake Resort
Beaver Lake Resort
Keefer Lake Lodge
Okanagan Cabins for Rent On Private Lake Are you looking for a serene getaway amidst nature, where you can escape from the hustle and bustle of city life and immerse yourself in the peaceful wilderness? Then the Okanagan region of British Columbia, Canada, is the perfect destination for you. Cozy Cabins Wellness Resort is a […]
Read More

→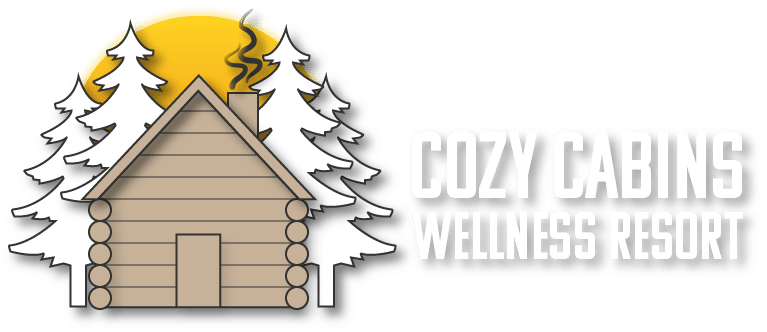 About Cozy Cabins
Cozy Cabins Wellness Resort is private, family-centric vacation destination located on 40 acres with it's own private lake and surrounded by stunning wilderness.
With 7 rustic and well-equipped cabins spread throughout the property, this is the ultimate place to bring your family to tune in to true relaxation.