Has your marriage become a bit stale? One of the main reasons this happens is because couples don't spend enough time together. In our world that's "go-go-go," we often get too busy to pay proper attention to our spouse and their needs. When life becomes more about work than love, it's time to slow things down and take time to reconnect. One of those ways is to take a romantic getaway to a place like Cozy Cabins in the Canadian wilderness.
When's the last time you had a meaningful conversation with your special someone? Rather than just "How was your day?" imagine taking time to ask questions like, "What do you think of when it comes to why we're here in the universe?" Or how about, "What was it that made you fall in love with me?" Those deep questions are the kind of questions couples ask each other when they're staying at a remote cabin in the wilderness, far from the daily pressures of life.
Romantic getaways are something couples can look forward to, circling the dates on the calendar. They can brag about their trip to friends and family. Maybe they'll buy some new outfits for the vacation. There's an exciting period of anticipation when it comes to romantic getaways.
Once on vacation, couples find that it's a great time to relax, unwind, and de-stress. Having "down time" to do anything or nothing at all is really good for improving one's mental health and well-being. Being able to breathe in mountain air and look out the window to see birds, trees and a lake can really help people refresh themselves mentally.
Couples can strengthen their relationship by taking a romantic getaway at Cozy Cabins. Having a new environment causes them both to see new perspectives, opening up lines of communication in ways that simply aren't as open at home or work. "Alone time" with your loved one is good for the soul. It's a chance to renew intimacy.
Cozy Cabins offers the Fall package which includes the use of a barbeque, row boat, fishing poles and firewood. Better yet, the romantic Couples' package includes a scenic helicopter ride, wine and cheese in the cabin upon arrival, and even a fire-cooked dinner by the lakefront. Check out this webpage for more details about various packages.
Okanagan Cabins for Rent On Private Lake Are you looking for a serene getaway amidst nature, where you can escape from the hustle and bustle of city life and immerse yourself in the peaceful wilderness? Then the Okanagan region of British Columbia, Canada, is the perfect destination for you. Cozy Cabins Wellness Resort is a […]
Read More

→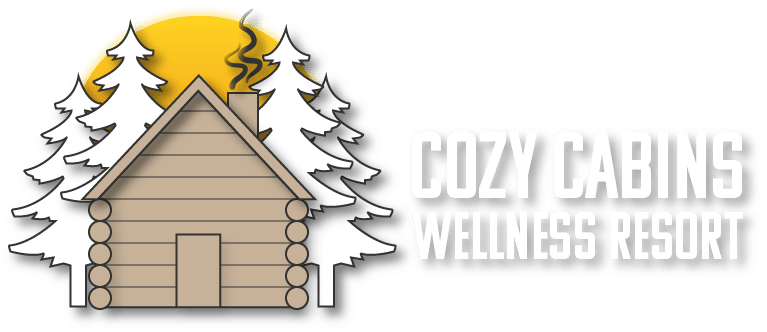 About Cozy Cabins
Cozy Cabins Wellness Resort is private, family-centric vacation destination located on 40 acres with it's own private lake and surrounded by stunning wilderness.
With 7 rustic and well-equipped cabins spread throughout the property, this is the ultimate place to bring your family to tune in to true relaxation.