Cozy Cabins Nature Resort is 60 acres of mountain paradise created with the idea to provide vacationers with a relaxing, enjoyable experience. Located in a secluded mountain area of the North Okanagan region of British Columbia (in Canada), there's rainforest on one border, a desert on the other, and "unparalleled activities in between." Sounds nice, doesn't it? It is!
Could a vacation at Cozy Cabins help advance your career? Perhaps. It turns out that most workers don't use their vacation time, which is a travesty. A study by Project: Time Off discovered 54 percent of more than 7,000 surveyed employees ended the year 2016 with unused vacation time. Here's the kicker: of those people, 92 percent said that vacation time was important to them. Do you see the disparity?
Now people's concerns about vacationing include, "Well, the work will pile up too much when I'm away," "No one else can do what I do if I'm gone," and "If I leave, I'm not a good team player." You know what these attitudes sound like? Work martyrdom. But all work and no play makes Jack a dull boy, as the old saying goes. Furthermore, if all you do is work, work, work, you burn yourself out! What good is a frazzled, stressed out, weary worker? Some people are so addicted to their jobs that they forget to eat, shower, exercise and take time for family and friends, and that isn't healthy.
For those who aren't taking time off, Project: Time Off  found it actually HURTS their career. Work martyrs are about 25 percent less likely to receive a promotion and 80 percent less likely to receive a raise or bonus compared to those who took their deserved vacations! See their site for more details for details.
Time off from work, enjoying the outdoors at Cozy Cabins Nature Resort, can help a person think up new ideas, have creative breakthroughs, get better sleep, and look/feel better, overall. In essence, it's healthy to take time off, and when you're rested, relaxed and feeling good, that's when others take notice and promote you and/or give you more money!
Call Cozy Cabins at 250-547-6201 to plan your vacation today.
Okanagan Cabins for Rent On Private Lake Are you looking for a serene getaway amidst nature, where you can escape from the hustle and bustle of city life and immerse yourself in the peaceful wilderness? Then the Okanagan region of British Columbia, Canada, is the perfect destination for you. Cozy Cabins Wellness Resort is a […]
Read More

→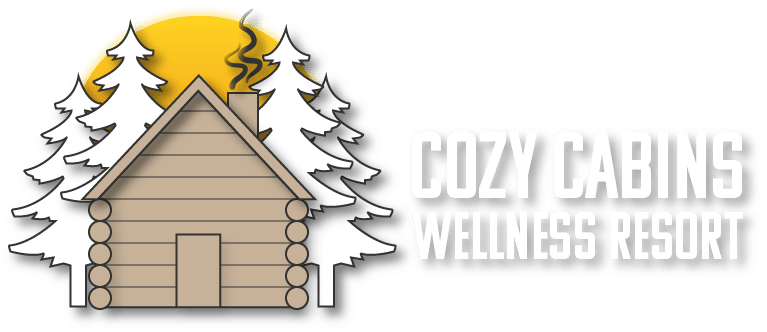 About Cozy Cabins
Cozy Cabins Wellness Resort is private, family-centric vacation destination located on 40 acres with it's own private lake and surrounded by stunning wilderness.
With 7 rustic and well-equipped cabins spread throughout the property, this is the ultimate place to bring your family to tune in to true relaxation.