If you come to Cozy Cabins Nature Resort, you will be in the Okanagan region in the Canadian province of British Columbia, an area that is known for its numerous vineyards and wine tastings.
Known for its dry and sunny climate, the 250-kilometer Okanagan Valley is home to people who've gladly retired there to take advantage of skiing, fishing, and hiking opportunities as well as visiting vineyards in "Okanagan Country." Indeed, this area boasts the majority of the province's vineyard acreage, making it BC's premier grape-growing region.
You could think of Okanagan Valley as Canada's Napa Valley– a place where people flock to for farm-to-table meals capped off with fine-tasting wine. The wine boom here is recent– it truly developed over the past two or three decades.
Wineries and farms to visit include Gray Monk, Mission Hill, Quails' Gate, LaStella, Upper Bench, Poplar Grove, Nk'Mip, Summerhill, Monster Vineyards, Covert Farms and Hester Creek. If ever there was a place boasting a multitude of wine-centric places to visit, Okanagan Valley is it!
Why visit these places? Well, for starters, it's always nice to sample great tasting wine! Also, these places are unique. You'll want to explore the estates, taking photos and using your five senses to take in all that surrounds you. Meanwhile, you can meet the people who grew the grapes in person, talking with them about their trade. You can also meet the farmers who raised the ingredients that went into making your mouth-watering meal. The Valley itself is a diverse land– some parts look and feel like you're in the desert while others feel like you're in a forest. Prepare yourself to experience scenic vistas and splendid landscapes. The region is about a four hour drive from Vancouver. Some people choose to fly into Penticton or Kelowna and rent a car.
As for the benefits of drinking wine… Wine is said to be good for one's health, so consider your wine tasting tour a form of mind-body-soul "exercise." Wine contains antioxidants. Drinking it can boost your immune system, increase bone density, reduce the risk of stroke/heart disease, lower your cholesterol, improve your cognitive ability, and even promote longevity. Is it any wonder that Jesus turned water into wine and it has since become a staple of many people's diets, worldwide?
Check out Cozy Cabins on Facebook and book your stay by calling 250-547-6201. You'll have a nice place to stay that's not too far from Canada's best wine-producing region!
Okanagan Cabins for Rent On Private Lake Are you looking for a serene getaway amidst nature, where you can escape from the hustle and bustle of city life and immerse yourself in the peaceful wilderness? Then the Okanagan region of British Columbia, Canada, is the perfect destination for you. Cozy Cabins Wellness Resort is a […]
Read More

→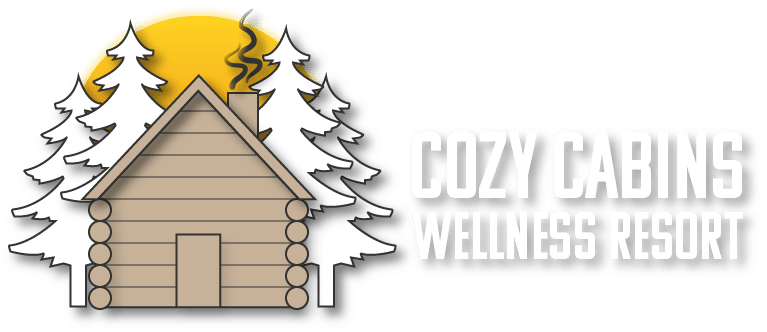 About Cozy Cabins
Cozy Cabins Wellness Resort is private, family-centric vacation destination located on 40 acres with it's own private lake and surrounded by stunning wilderness.
With 7 rustic and well-equipped cabins spread throughout the property, this is the ultimate place to bring your family to tune in to true relaxation.