There's something rustic and charming about staying overnight in a cabin. It's not quite a hotel and it's not the house or apartment you're used to, so it feels different… in a good way.
At Cozy Cabins in Canada, there are 8 cabins that each have basics like electricity, hot water, a propane barbecue, and kitchens equipped with things like pots and pans, dishes, cutlery, a coffee maker, and dish soap. As for the bedrooms, all beds have bottom sheets on them, but guests are asked to bring the rest of their bedding, as well as pillows and bath/beach towels. If that's not feasible, bedding and towels are available for rent, if requested.
The Process of Packing for a Cabin
Packing for a cabin vacation is somewhat similar to packing for any trip to anywhere. You'll want to be sure to bring clothing with you– and make sure you've got clothing that's appropriate for the weather/season. Even though it might be hot outside during the day, it can get cool at night, so it's always good to bring a variety of clothes with you on a vacation. You'll want to be able to layer your clothing, such that you're warm when needed, and cool when it's hot out. That said, bring a jacket, a sweater, pants and closed-toe shoes. However, if the weather is supposed to be warm and sunny some of the time, you'll want shorts, t-shirts, and, perhaps, flip-flops, especially if you plan on going by/near/in the water.
Besides clothing, a bag of toiletries makes sense. You'll want to bring a toothbrush, toothpaste, shampoo, soap, and other essentials. It's also a good idea to bring along any medicines you take, as well as things like sunscreen, bug spray, bug bite anti-itch sticks, pocket tools (scissors, knife, flashlight) and, if you think you might need it, a first-aid kit… or at least some band-aids should you get cut and bleed a little.
Depending on the particular cabin you're going to, you might need things like fire wood, a camping stove, matches, newspapers (to help start the fire), and fuel. Also, you'll want to find out what kind of food and drinks are available nearby. Some cabin dwellers shop ahead of time and bring all their groceries with them, to prepare meals exclusively at the cabin, while others look for nearby options like bars, restaurants and stores that stock bread, eggs, beer, etc.
Finally, there's the issue of entertainment. Some cabins are meant to be getaways from technology, such that you're asked to NOT bring your smartphones and tablets (or at least turn them off during your stay). What about old-fashioned fun? Why not pack books, playing cards, crossword puzzles, trivia cards and other games to make your stay more enjoyable? You might also want to bring a camera and/or binoculars so you can explore your surroundings and see wildlife up close. Oh, and it's always good to have a map and a compass with you when you're at a cabin.
If you're looking for a cabin in British Columbia, contact Cozy Cabins today.
Okanagan Cabins for Rent On Private Lake Are you looking for a serene getaway amidst nature, where you can escape from the hustle and bustle of city life and immerse yourself in the peaceful wilderness? Then the Okanagan region of British Columbia, Canada, is the perfect destination for you. Cozy Cabins Wellness Resort is a […]
Read More

→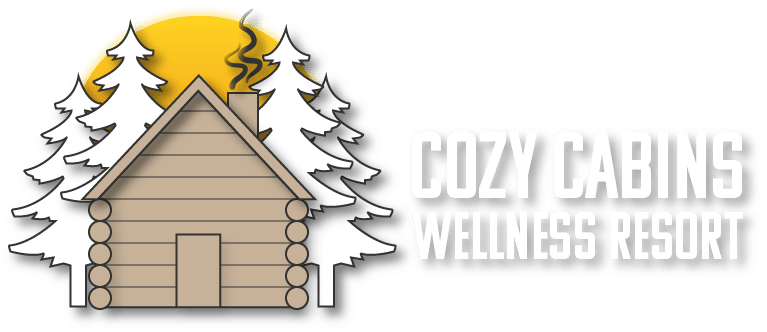 About Cozy Cabins
Cozy Cabins Wellness Resort is private, family-centric vacation destination located on 40 acres with it's own private lake and surrounded by stunning wilderness.
With 7 rustic and well-equipped cabins spread throughout the property, this is the ultimate place to bring your family to tune in to true relaxation.